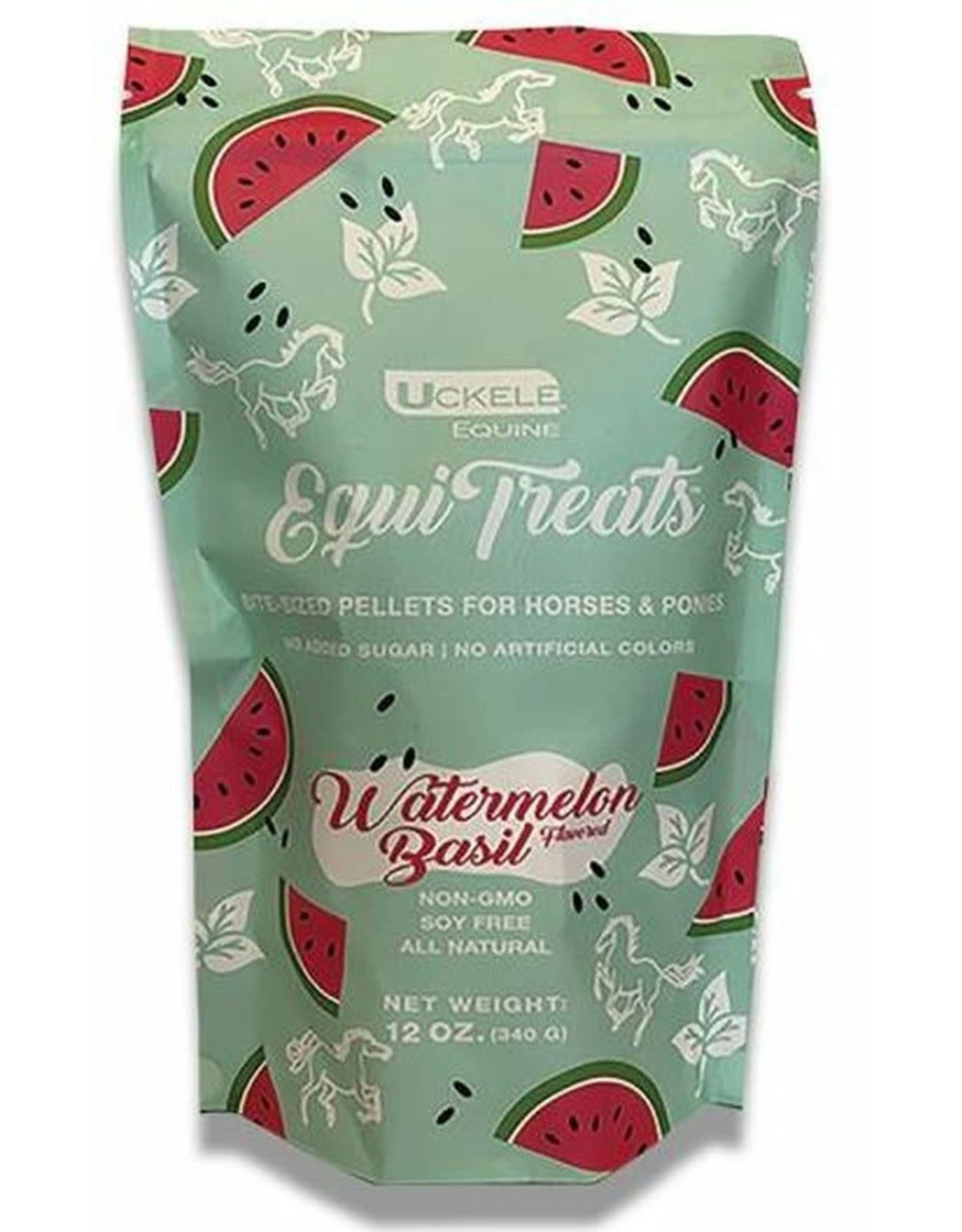 UCKELE HEALTH & NUTRITION EQUI TREATS BITE SIZED PELLETS - WATERMELON BASIL
We pride ourselves with providing customers, and their horses with the best quality products, which is why we've reformulated equi-treats! These tasty bite sized treats are now made with timothy grass and sunflower seed meal instead of alfalfa
meal and with only natural flavors! Rest assured there is still no sugar added and no artificial colors to worry about. Treats can be a useful training tool or just a fun way to bond with horse but like human snacks they aren't always the most healthful choice.
Some laminitis prone horses are also sensitive to alfalfa even if it tests low in sugar and starch. These high fiber, low fat, timothy and high oleic acid sunflower meal treats avoid those problems with taste that appeals to any horse. They are available in
peppermint, apple/banana, cherry/vanilla and watermelon/basil flavors. Timothy and sunflower meal high fiber treats. Three taste test proved irresistible flavors. Safe for even EMS and Cushing's horses with less than 10% ESC and starch. For training or just as a snack.
11.5% PROTEIN 3.5% FAT WATERMELON BASIL 12 OZ