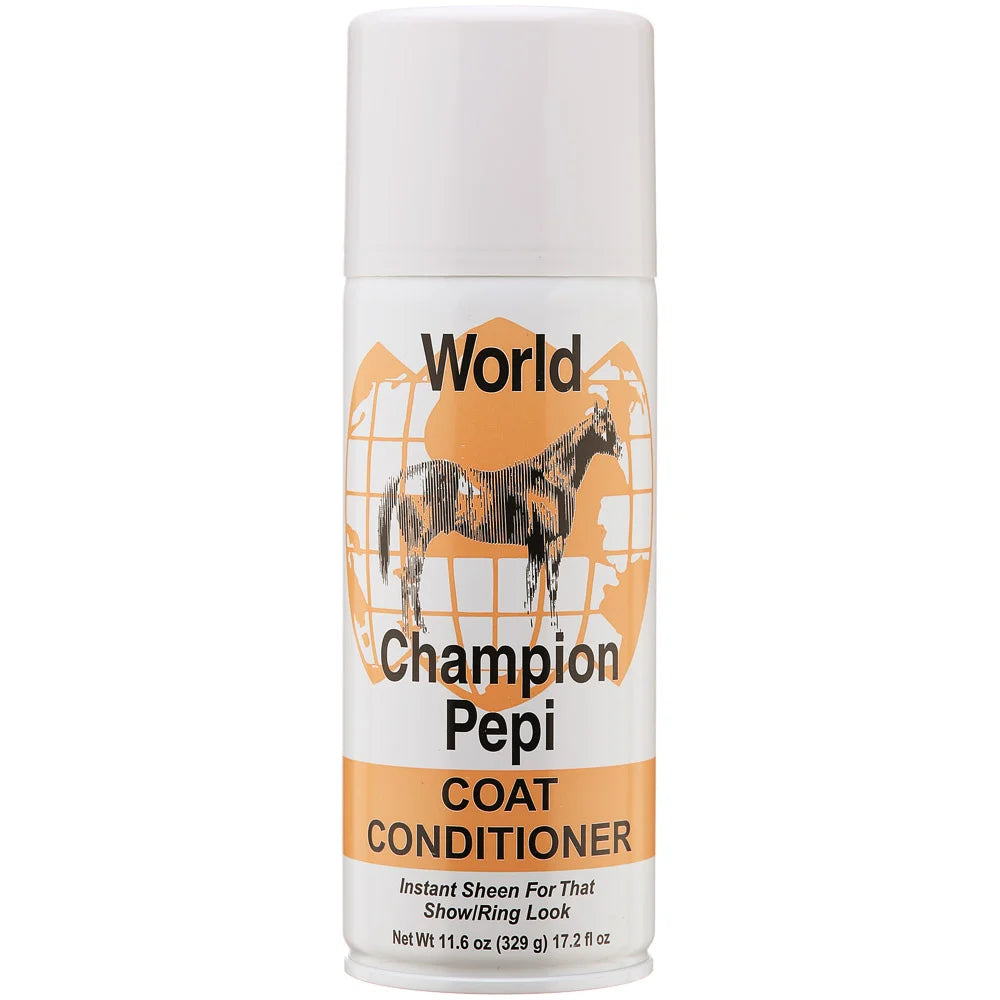 WORLD CHAMPION PEPI COAT CONDITIONER & SHINE SPRAY
In an easy-to-apply aerosol can, the World Champion Pepi Coat Conditioner & Shine Spray keeps your horse's coat shiny and healthy! Made with natural, non-irritating ingredients, this ready-to-use spray coats each strand of hair to keep your horse glossy for a World Champion Style Show Ring look!
Just one application provides dust and dirt repellent shine that lasts, while it's glossing effect makes it ideal for touch-ups before entering the competition ring.
Key Features
11.6 oz Aerosol Can
Professionally Conditions
Highlights Coat Color & Muscle Definition
High-Gloss Formula Repels Dirt, Dust & Debris
Leaves Soft & Pleasant Fragrance
Extra Gentle & Non-Irritating
Directions for Use:
Spray coat evenly with sweeping strokes, holding can 12 to 15 inches away
Wipe horse with a towel or a brush, reapplying if necessary
Do not spray near eyes or nostrils
Warning: Contains flammable materials. Do not use near fire or flame or while smoking. Do not store above 120 degrees F or in direct sunlight. Do not puncture or incinerate. Use directional arrow on spray head to avoid spraying in eyes. May cause eye, skin and repository tract irritation. Use with adequate ventilation and if eye or skin irritation occurs, rinse out with water.