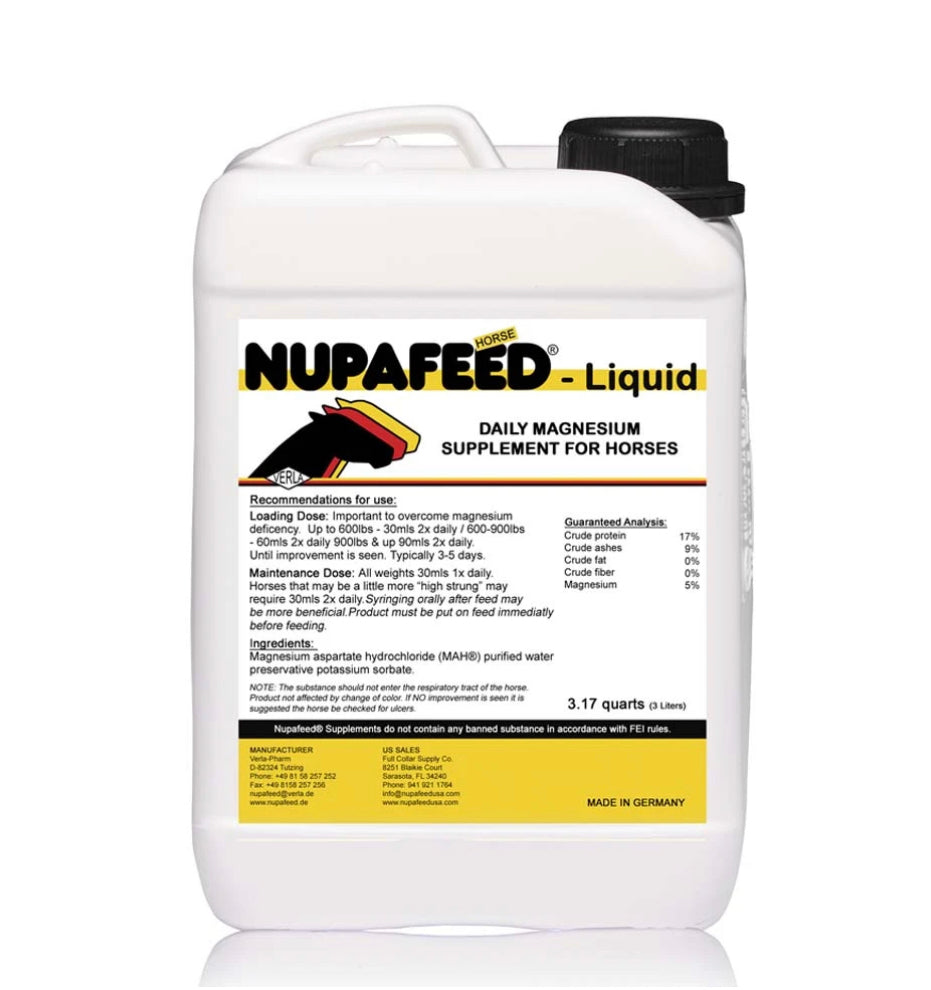 NUPRAFEED MAGNESIUM FOR HORSES
Supplementing horses with magnesium to manage stress, erratic behavior, anxiety, and also to relax tight muscles is not a new concept. Nupafeed® Magnesium Calming Supplement has something else to offer that no other magnesium supplement on the market can. Nupafeed® Magnesium contains MAH® (magnesium - aspartate - hydrochloride).
This unique form of magnesium, MAH® is a refined source of magnesium offering exceptionally high absorption rates and increased bioavailability. This daily liquid is a great solution to help your horse manage stress and anxiety on a daily basis. Simply top dress on your horses feed by using our 30ml pump that easily attaches to our 5 and 3-liter bottles.