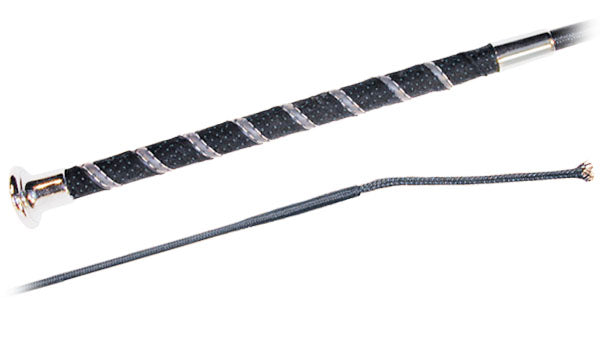 FLECK SOFT GRIP DRESSAGE WHIP WITH SOFT WRAPPED GRIP STYLE 03012
For unsurpassed handling and impressive execution.
Their perfect balance and flexibility make our light and yet robust FLECK dressage whips must-have product for riders. These special qualities - together with their superb precision and innovative design - are valued by professional and amateur riders throughout the world.
Woven Nylon cover, SOFT wrapped grip, mushroom cap
Fleck #03012