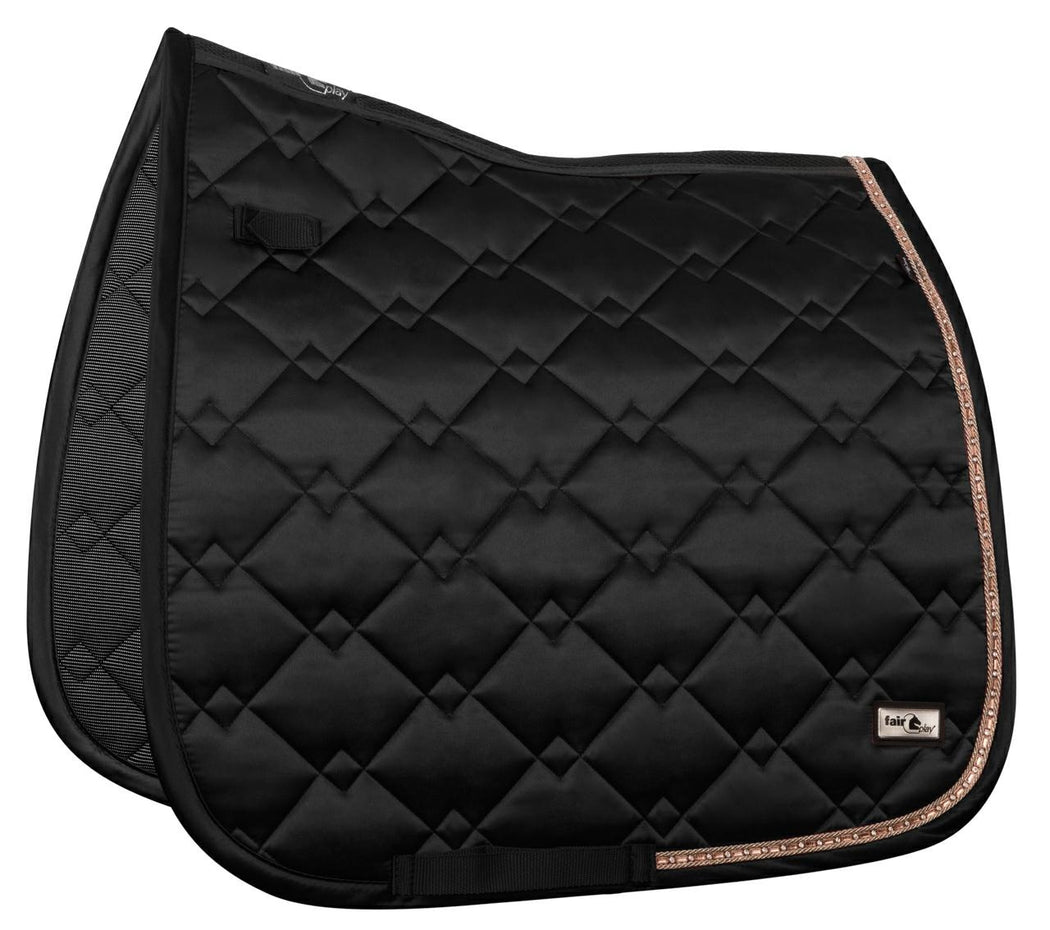 FAIR PLAY SADDLE PAD AZURYT CERAMIC ROSEGOLD - BLACK
Chic satin cover by Fair Play of high quality! The rug has a beautiful pattern and is decorated with a double crystals piping. In addition, it has an open back with 3D air mesh for increased ventilation and has a lining with special CERAMIC-tech™ material for increased blood flow and muscle recovery.

SIZE: Spine = 21", Drop = 20"