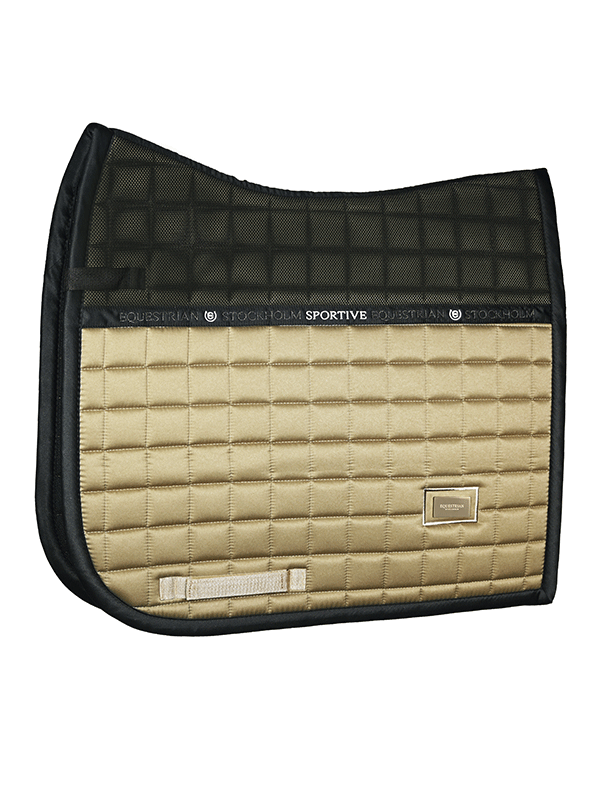 EQUESTRIAN STOCKHOLM SPORTIVE CHANTELLE DRESSAGE PAD
Sportive saddle pad in a beige color with black details. Decorated with the Equestrian Stockholm badge in light gold. Style with other pieces from the same collection for a head-to-toe stylish look. 
Size: Full
Color: Beige with a hint of green
Metal Badge: Light Gold ES badge
Outer material: 100% Polyester 
Inner material: Super Quick Dry. Bamboo lining
Washing: Wash at 30°. Flip inside out for maximum efficiency and minimal wear on the metal badge. Assemble all velcro openings. Do not tumble dry. Do not use fabric softener or bleach.