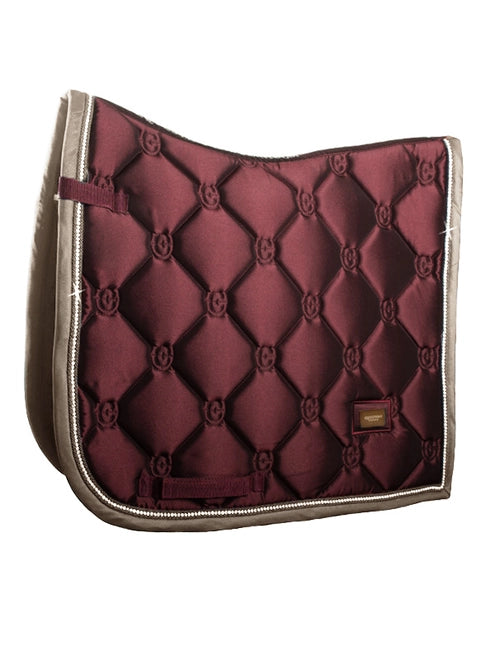 EQUESTRIAN STOCKHOLM MERLOT CRYSTAL GOLD DRESSAGE PAD
Glamorous saddle pad in a romantic nuance of merlot, with shimmering golden crystals and merlot piping. Crafted in an exquisite fabric, that's glossy, dirt repellent and breathes well. Decorated with the iconic Equestrian Stockholm badge in gold. Created with anatomic shape, and quilting in Equestrian Stockholm's pattern. Style with other pieces from the same collection for a head-to-toe glamourous look. 
Size: Full
Color: Merlot
Piping: Merlot, golden crystals
Edge: Cold beige
Metal Badge: Golden ES badge
Inner material: Super Quick Dry. 
Outer material: 100% Polyester 
Washing: Wash at 30°. Flip inside out for maximum efficiency and minimal wear on the metal badge. Assemble all velcro openings. Do not tumble dry. Do not use fabric softener or bleach.