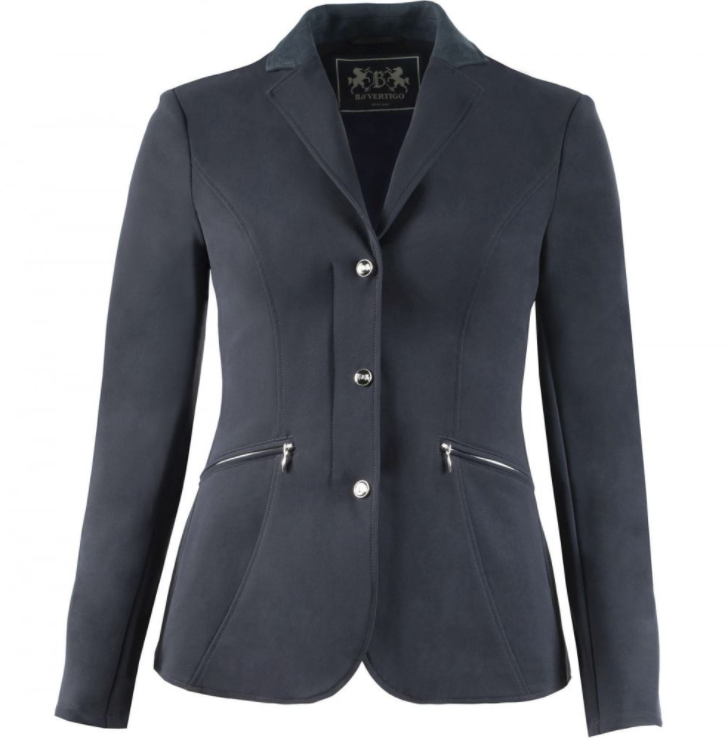 B VERTIGO SONIA SOFTSHELL SHOW JACKET
B Vertigo Sonia Soft Shell Show Jacket makes a gorgeous statement at any competition. Stunning piping accents make this super lightweight show jacket a head turner in the show ring. Elegant details and a lightweight fabric give this beautiful show jacket its impeccable look and feel. The careful attention to detail and quality workmanship make this jacket special. The soft technical fabric is extremely lightweight and breathable and will look amazing all day long on the showgrounds.
A metallic silver-colored zipper is hidden behind the three front buttons for a smooth look and snug fit. Flattering and comfortable, this jacket has front slant pockets and rear vents to provide a slimming appearance. The collar is designed for comfort and a crisp look. You'll always look like a winner in this fabulous show jacket.