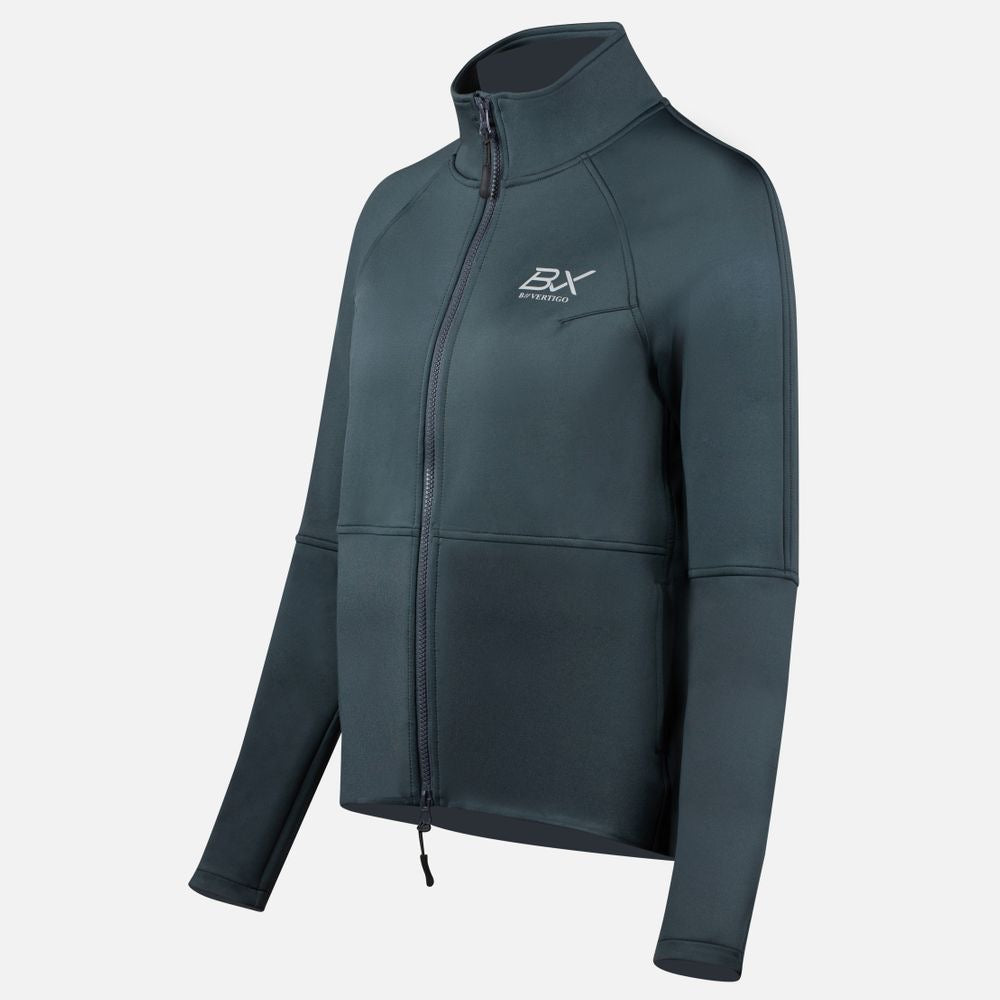 B VERTIGO SCUBA JACKET
B Vertigo Seline Scuba Jacket is a sporty zip up riding jacket that's lightweight and super stretchy. It's not made of neoprene, as the scuba name would suggest, but it does have that smooth appearance and styling. The Seline Scuba Jacket works well as a windbreaker or to keep out the damp on a misty, damp morning. Women's casual riding jacket has a longer back hem to look good in the saddle and 2-way zipper for riding comfort.
B Vertigo Seline Scuba Jacket has zip pockets at the sides and pouch pockets on the inside. Very sleek and modern looking, the Seline jacket brings lots of practical style to your casual riding wardrobe. Excellent choice for travel with its wrinkle-free practicality and versatile dark navy color.
85% Polyester/15% Elastane
Stretchy, lightweight
2-way zipper
Zip pockets